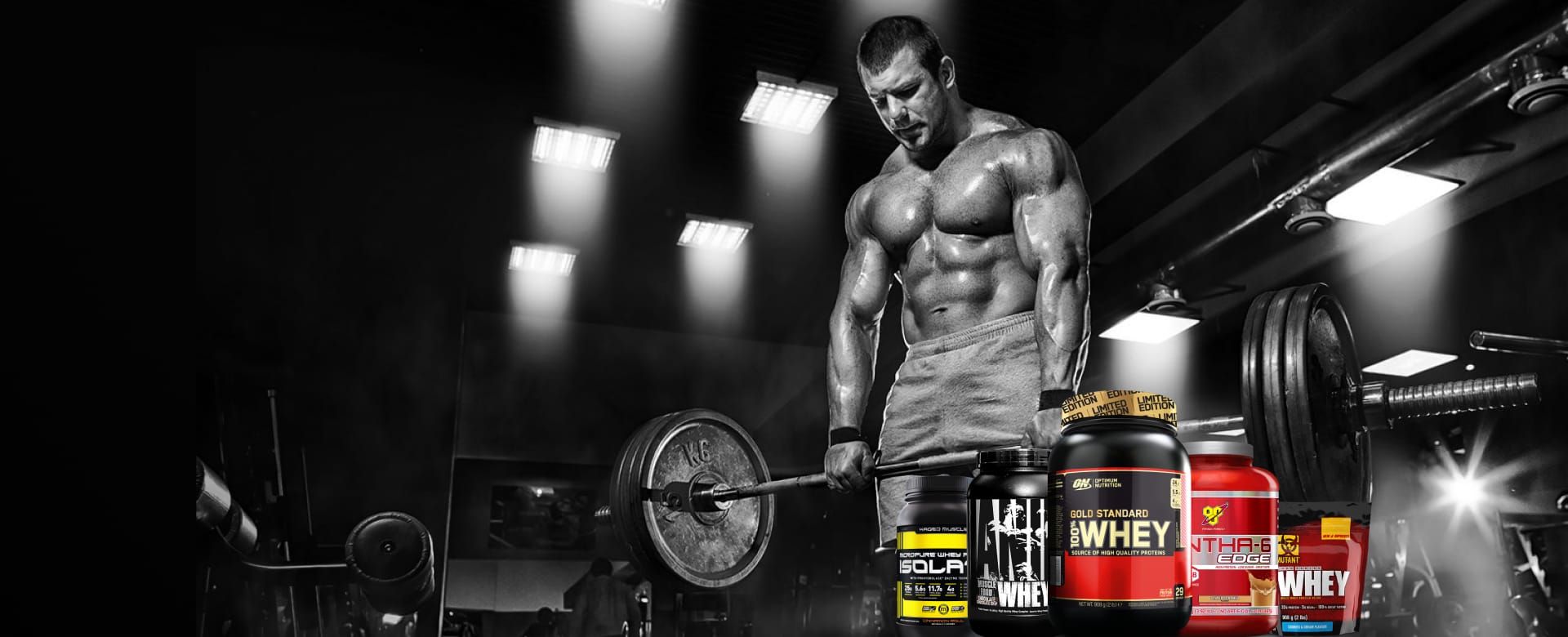 Protein Powders
Protein provides the body with amino acids, which are the building blocks for muscle growth and are considered an essential supplement by top bodybuilders. You can get your protein in many forms, including powder and bars.
Best Prices & Quality in Ireland
Protein Powders
Protein powders are the undisputed king for gym goers. No matter what your fitness goals, increasing your intake of protein can amplify your efforts and optimise your gains.
With a range of training supplements available it can be a challenging feat navigating through the choices available.
Protein powders are available in various forms, the three main ones being whey, soy and casein protein. Usually these powders are used to make shakes which are a convenient way to get more protein into your diet and support muscle growth.
We stock a range of protein powders with a variety of formulas so you can select the perfect product to support your unique workout goals.
People opt to use protein powders for a variety of purposes: to lose weight, to improve sports performance, promote muscle gains and for overall wellness.
While a well-balanced healthy diet should include high levels of protein from food, choosing to include a protein shake once or twice a day will boost results.
How do you know which protein powder is best to meet your personal health goals? This is a question we are often asked by our customers.
With such a huge range of high-quality protein powders available it is important to understand the difference between the various products available.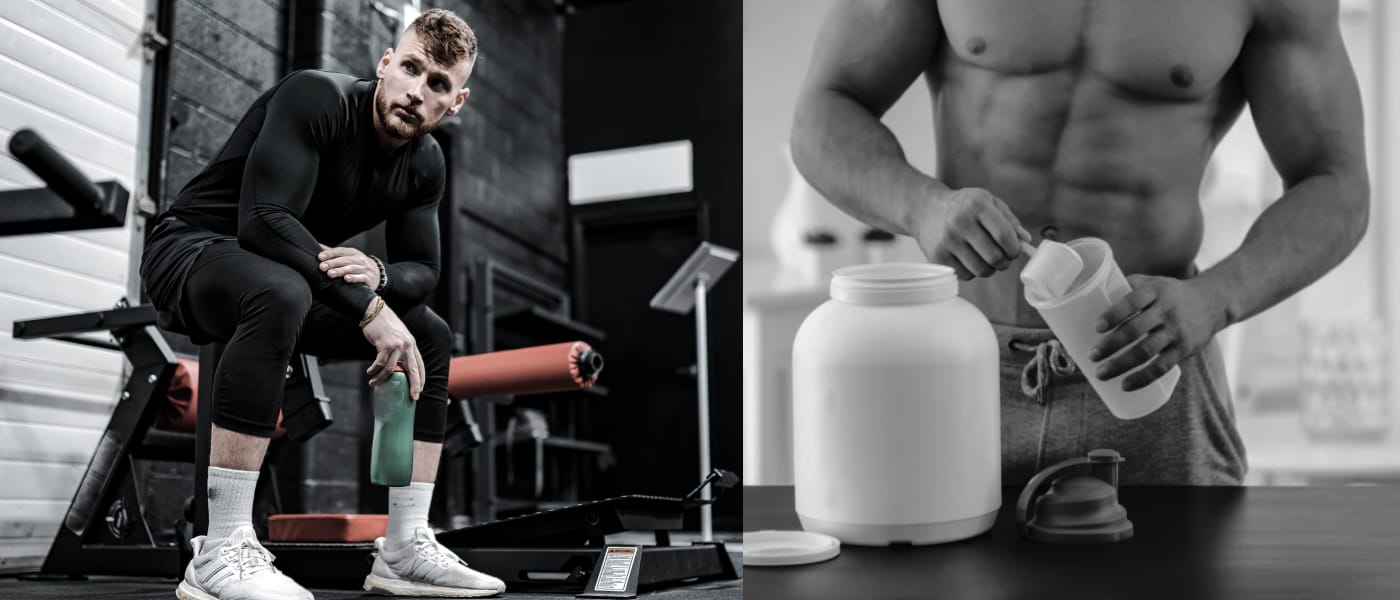 Protein Powders Ireland
Whey protein is one of the most popular and well-known protein powders on the market.
Whey is a complete protein: it contains all the 9 essential amino acids. The body can't produce these amino acids, which is why including your supplement as part of a well-rounded diet is so important for muscle gain.
The benefits of whey protein powders are supported by a wealth of research which also indicates it plays a vital role in weight loss while preserving muscle mass.
If you are serious about training, you need to be serious about those all-important supplements. If you are already using whey protein as a post-workout shake, you may be looking for something additional to help maximise your gains.
Casein protein is a slow-release protein found in milk and cheese. While it also contains the same vital 9 amino acids as whey protein it is absorbed at a much slower rate.
Casein protein powder acts as a drip-feed to your muscles for up to 4 hours after taking it.
People often ask which protein powder is best and it is a hard answer to give as both have benefits.
Whey protein is considered to be the best post-workout shake as it is easily digested and acts rapidly. Whey protein powders are also a great meal replacement.
Whereas casein protein is best taken before bed to promote muscle growth while you sleep. In short, the two can be used in conjunction with each other!
As well as these two more popular protein powders, we also offer vegan and soy protein. Browse through our store to find the perfect solution for you.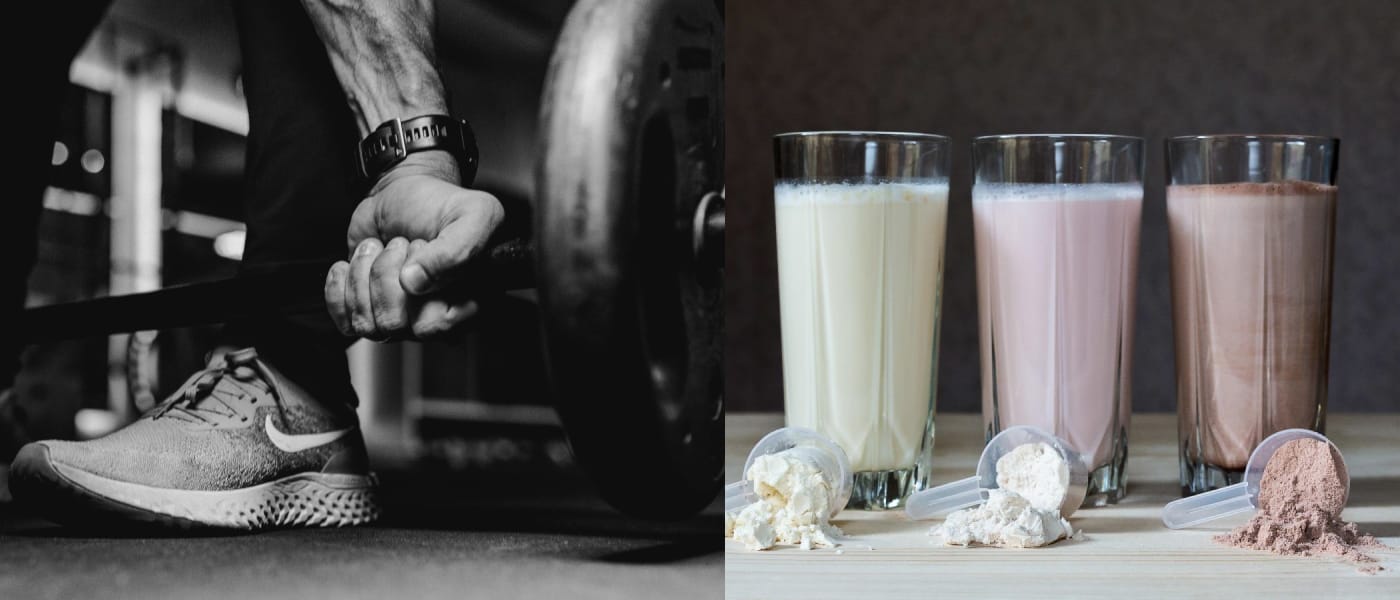 How Much Protein Do I Need?
While the short answer is that, in order to build muscle, you should aim for roughly 3 grams of protein per kg of lean body weight, or 1.5 grams per lb (which is 20 grams per stone) from protein powder or whole food, there are a variety of factors which will affect this.
For example, if you are new to working out and starting a training program you will need more protein to support this.
Similarly, if you are increasing the intensity of your workouts, increasing your intake of protein will help to support the gains you are looking for.
If you suffer an injury, increasing the level of protein will also aid the recovery process.
Vegan Protein Supplements
If you have opted for a vegan diet, studies have found that vegan supplements and plant-based protein powders have been proven to support muscle growth just as well as other proteins.
Even if you aren't vegan, opting for these plant-based alternatives has advantages.
Due to their high super-food and antioxidant content, our vegan proteins support and boost the immune system which means you are able to train for harder and longer.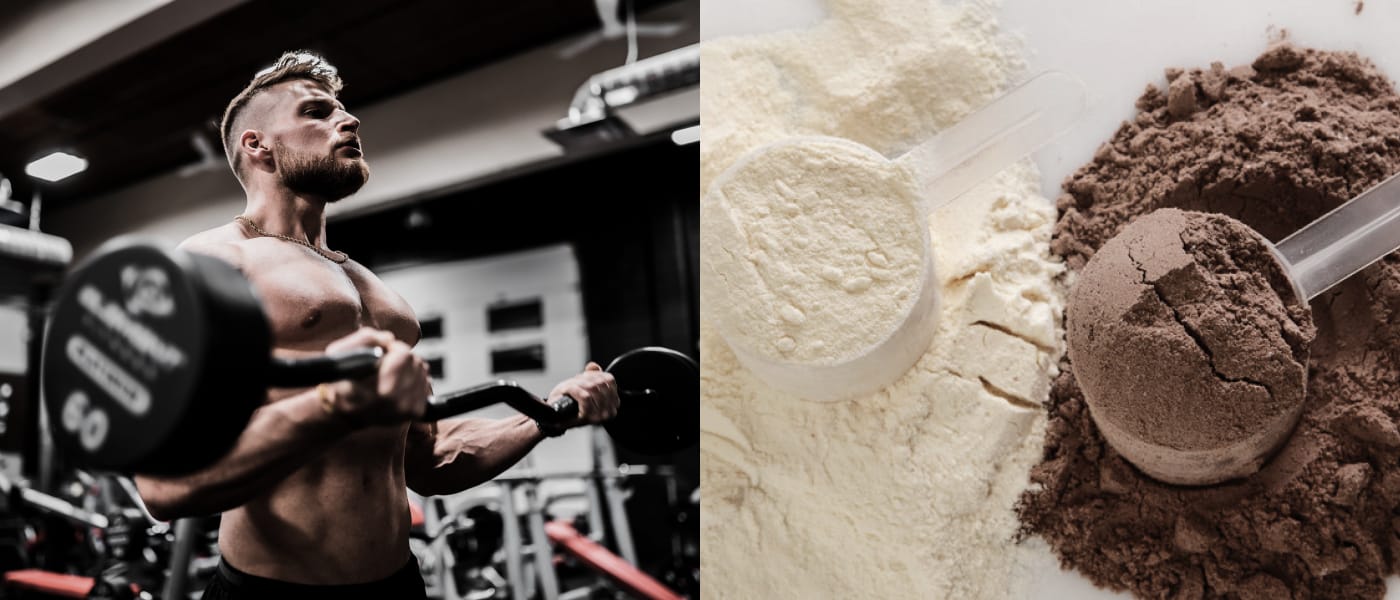 Protein Powder Supplements
We offer a wide range of top-quality protein powders in Ireland. Choosing the right supplement based on your fitness goals is important.
We came up with some the general guidelines below which should help inform your choice based on certain factors:
Build Muscle – If you are looking to gain a significant amount of muscle, you will need to select a protein powder which has high-levels of protein in each scoop and includes BCAAS responsible for muscle protein synthesis.Whey protein and whey isolates are your best options here. It is suggested that you should drink 2 protein shakes a day when you are looking to build muscle. Protein powder alongside a healthy diet and creatine supplements will also optimise your gains.
Lose Weight and Tone Up – If you are using protein powders as part of an effort to lose weight or get lean, it is important to choose a protein powder with no added sugars or sweeteners and one which is low in carbs.We suggest opting for a whey protein shake after a workout. As part of a calorie restricted diet you could also replace one or two meals during the day with a healthy protein smoothie alongside small healthy snacks.It is also important here to stick to protein in the form of shakes as opposed to protein bars which can often contain high levels of sugar.
Vegetarian or Vegan – If you are vegetarian or vegan, don't choose milk-based protein powders (e.g., whey, casein); instead use 100 percent plant proteins – such as soy and pea protein powders.
Saving Money on Protein – To save money, buy tubs of protein powder and mix them yourself instead of ready-to-drink protein shakes which are more expensive because they are convenient.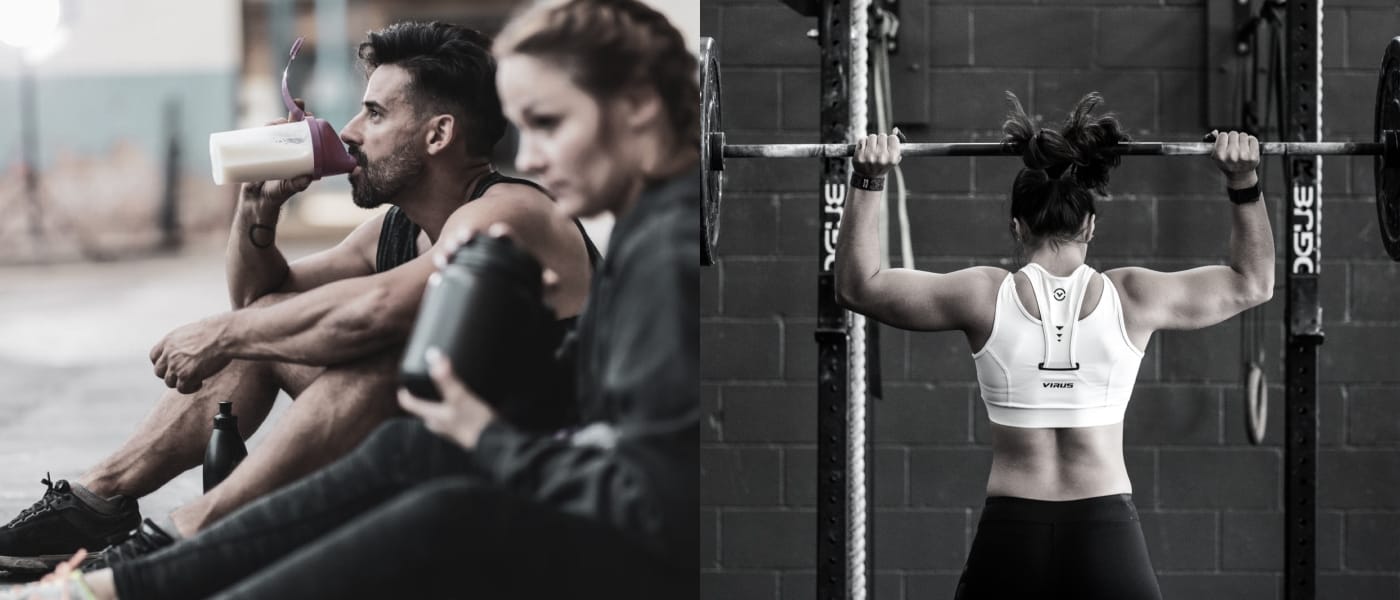 Best Protein Powder Brands
We stock a wide range of the best protein powders in Ireland.
As mentioned earlier in this guide, you should choose your product with a fitness goal in mind to complement your training plan and diet.
Lots of companies will make claims about the best protein powders and it is important you use the understanding of the physiological processes in this article to help you decide which protein powder is best.
The best protein powder brands are typically considered to be:
Optimum Nutrition Protein Powder
BSN Protein Powder
Universal Nutrition Protein Powder
If you have a personal trainer, they too will be able to point you to the product which will support your goal. You can also get in touch with one of our team who will be able to offer you advice.
Buy Protein Powder